Tokemak Study Hall: Technicals & Data
Technical info about Tokemak, including token distribution, reward cycles, data, analytics, contract addresses, & flow charts.
On this page:
Token distribution
Reward cycles
Contract addresses
Data & Dune Analytics dashboards
Links to track Tokemak treasury address, manager contract, TOKE holders, etc.
Diagrams, flow charts, decision trees, etc.
Or return to the main Study Hall page.
---
TOKE Token Distribution
Cycles For Reward Eligibility
Contract Addresses
TOKE:     0x2e9d63788249371f1dfc918a52f8d799f4a38c94 
tTOKE:    0xa760e26aA76747020171fCF8BdA108dFdE8Eb930 
tWETH:    0xD3D13a578a53685B4ac36A1Bab31912D2B2A2F36 
tUSDC:    0x04bDA0CF6Ad025948Af830E75228ED420b0e860d 
tDAI:     0x0ce34f4c26ba69158bc2eb8bf513221e44fdfb75 
tFEI:     0x03dcccd17cc36ee61f9004bcfd7a85f58b2d360d 
tFRAX:    0x94671a3cee8c7a12ea72602978d1bb84e920efb2 
tgOHM:    0x41f6a95Bacf9bC43704c4A4902BA5473A8B00263 
twormUST: 0x482258099De8De2d0bda84215864800EA7e6B03D
tLUSD:    0x9eee9ee0cbd35014e12e1283d9388a40f69797a3 
tMIM:     0x2e9F9bECF5229379825D0D3C1299759943BD4fED 
tUniLP:   0x1b429e75369ea5cd84421c1cc182cee5f3192fd3 
tSushiLP: 0x8858A739eA1dd3D80FE577EF4e0D03E88561FaA3 
tOHM:     0xe7a7D17e2177f66D035d9D50A7f48d8D8E31532D 
tALCX:    0xD3B5D9a561c293Fb42b446FE7e237DaA9BF9AA84 
tTCR:     0x15A629f0665A3Eb97D7aE9A7ce7ABF73AeB79415 
tFXS:     0xADF15Ec41689fc5b6DcA0db7c53c9bFE7981E655 
tSUSHI:   0xf49764c9C5d644ece6aE2d18Ffd9F1E902629777 
tFOX:     0x808D3E6b23516967ceAE4f17a5F9038383ED5311 
tAPW:     0xDc0b02849Bb8E0F126a216A2840275Da829709B0 
tSNX:     0xeff721Eae19885e17f5B80187d6527aad3fFc8DE

---
Data & Analytics

Official Tokemak Dune Dashboard
Toke Wars Dashboard by tratium & loblolly
Tokemak Dashboard on DeFi Llama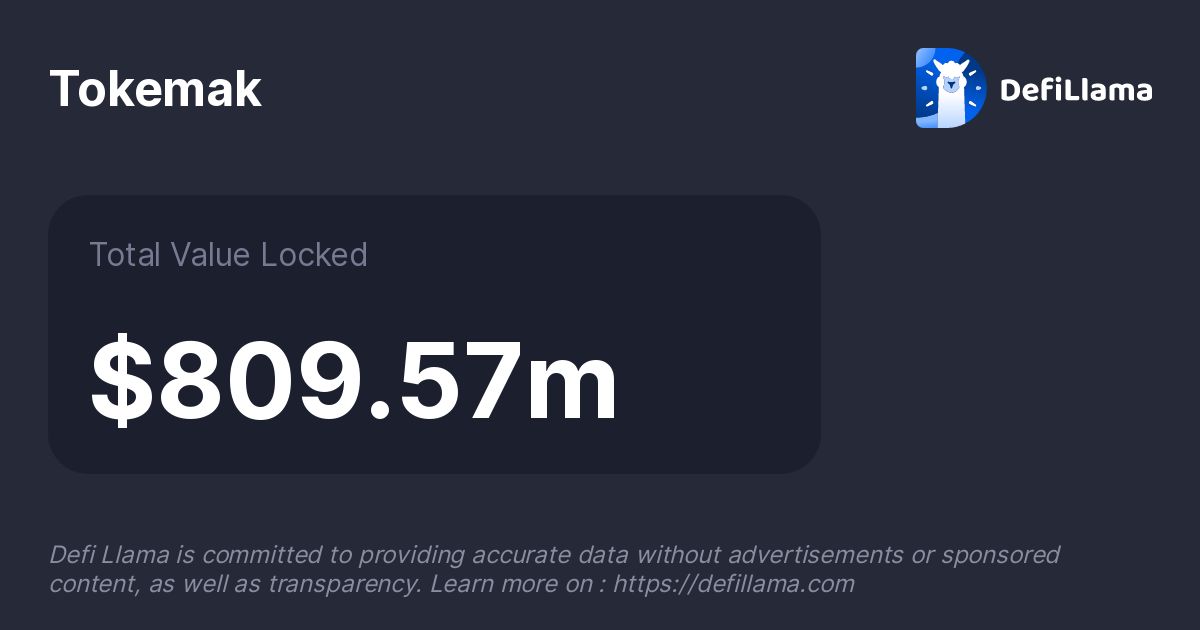 Tokemak Dashboard on Token Terminal

Tokemak Treasury Address on Zapper
Manager Contract (to track liquidity deployed)
Tokemak-Owned CVX Tracker
Dune Analytics - Tokemak Dashboard by Ouija
Dune Analytics - Tokemak Dashboard by @airbayer
---
Mechanics
---